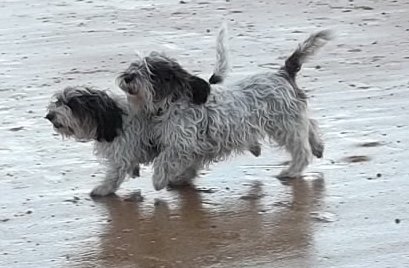 EarSolv will gently clean out all the wax and debris …….Guaranteed!
Your dog's ears need to be regularly monitored for his entire life especially if he is prone to developing dirty, waxy ears. He may be the type of best friend who loves to plunge into water, roll in mud …or worse.
You will be amazed how quickly a small amount of our specially developed powder, EarSolv, will dry up and gently clean out the ears.
If your dog is a long coated dog then he may need to have the hair inside his ears gently removed as this can trap excess wax and moisture.
EarSolv is also great at enabling you to easily grip the longer hairs before gently pulling them out a few strands at a time.